B.A.U.M. Consult GmbH
"Smart Grids need smart people - let's engage and activate them and build the energy system of the future."

--- Philipp Reiß
Profile
With offices in Munich, Berlin, Hamburg, Stuttgart and Hamm B.A.U.M. Consult GmbH supports enterprises, municipalities, regions and governmental institutions throughout Germany and abroad with consultancy and training on sustainable development. As a knowledge management company, B.A.U.M. understands its role as a link between development, production and marketing of sustainable products and services.
B.A.U.M. supports enterprises to develop sustainable and environment friendly products and to win market shares for their offerings with marketing campaigns, helps enterprises and municipalities to establish environmental and sustainability management like ISO 14001 or EMAS in their respective organizations. Through its Regional Development Department, B.A.U.M. helps to build regional market and branding systems with emphasis on local food and energy provision. B.A.U.M. manages and evaluates research and development programs and organizes conferences and experience exchange events on behalf of governmental and entrepreneurial organizations.
The B.A.U.M. International Department is partner in various EC projects. In international and national projects, scientific studies and regional development B.A.U.M. today concentrates on fostering usage of local renewable energy sources and sustainable mobility patterns and Smart Grid solutions. On a national level, B.A.U.M. has been the head of the consortium evaluating E-Energy, the German lighthouse project on Smart Grids. B.A.U.M. Consult GmbH closely cooperates with B.A.U.M. e. V. the Europe-wide largest environmental association of the economy. On international scale, B.A.U.M. operates under the umbrella of INEM, the International Network for Environmental Management.
Role in S3C
B.A.U.M. and VITO share the overall management responsibility. B.A.U.M specifically serves as a project manager for S3C. Furthermore, B.A.U.M. will contribute to the first work packages and subsequently lead work package 5, which will result in a "rollout" of the developed guidelines and tools in existing pilot regions. B.A.U.M. will be the major contact for the Family of Projects and assist them with the outputs of S3C. Throughout the project's lifecycle, B.A.U.M. will also be responsible for the dissemination of project result and for providing links to to other projects, associations etc.. B.A.U.M. will handle the cooperation with the Advisory Board, which consist of independent, renowned experts that agreed to critically assess the project's work and outputs.
Contact Data

B.A.U.M. Consult GmbH
Gotzinger Str. 48-50
81371 München
Phone: +49 (0)89 / 18935-0
Fax: +49 (0)89 / 18935-199
http://www.baumgroup.com/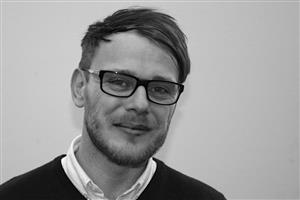 Contact Person
Philipp Reiß
E-Mail: p.reiss@baumgroup.de

Download
---
Upcoming events
---
Supporters