INEA - Informatization, Energy Engineering, Automation, d.o.o.
"Adapt Smart Grid Technologies. For using it."

--- Gregor Cerne
Profile
Today INEA is the leading company in Slovenia in the field of process control, industrial automation and manufacturing informatics with the leading position in the field of industrial energy sector.
Control algorithms and software tools for the development and implementation of control systems represents INEA's core technology.
The SME with 50+ employees is a Slovenian company experienced in the field of energy management and develops, installs and supports industrial and residential energy management and control systems. Its major interests lie in the areas of internal energy systems, efficient energy use, CHP implementation and development and implementation of energy monitoring and targeting systems. INEA's experts are active in research projects in the fields of smart grid solutions, fuel cells and hydrogen technologies.
The scope of our engineering services activities covers the whole range of expertise from the feasibility study, installation, commissioning, training and maintenance in the fields of factory automation, process control of continuous and batch processes, manufacturing information systems and energy management.
INEA is the leading company of the Technology Network Process Control Technology, established in 2004, member of Centre of Excellence for Low Carbon Technologies and partner in Competence Centre for Advanced Systems for efficient energy use.
On the field of energy management INEA is a company with over 30 years of experience with Demand Side Management. Those include experiences with energy management systems for monitoring, analysing, control and optimisation of energy use, electricity peak-demand levelling and the use of internal power generation facilities (CHP) for energy management.
Role in S3C
Within the framework of S3C, INEA will be involved in technical part of the the pilots in
- improving KIBERnet algorithms and interfaces, due to best practice evaluation
- validation of the best practises,
- development of the guidelines and
- their testing and integration into the active pilots.
The project results will be used for the improvment of INEA's own content of the Smart Grid development program on DR applications and energy managements products and solutions.

INEA
Stegne 11
1000 Ljubljana
Slovenia
http://www.inea.si/en/company/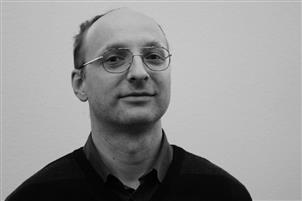 Gregor Cerne
Download
---
Upcoming events
---
Supporters