ECN - Energy Research Centre of the Netherlands
"Let's engage in innovations with people to improve and inspire their lives and that of others."

--- Matthijs Uyterlinde
Profile
The Energy research Centre of the Netherlands (ECN) is the leading centre for energy technology research and development, policy analysis and advice in the Netherlands. ECN is an independent organisation employing over 550 people, structured into five business units: Solar Energy; Wind Energy; Biomass & Energy Efficiency; Environment & Energy Engineering; and Policy Studies. The transition to sustainable forms of energy production and consumption provides the basis for ECN's activities. The major international issues surrounding security of supply, climate change and sustainability all require developments and innovation in sustainable energy technology, consultancy and policy recommendations. Energy savings, the introduction of renewable energy and clean use for fossil fuels are the elements needed for the transition to a sustainable and affordable energy system.
With and for the market, we develop knowledge and technology that enable a transition to a sustainable energy system.
At the national level, ECN is the most involved and influential research and consultancy institution in developing and evaluating energy and climate policies in the Netherlands, notably by means of its multidisciplinary policy studies and advice to the Dutch Government. At the international level, ECN participates actively in a large variety of projects, programmes, networks and other institutions in the field of energy R&D, policy research and advice. Over the past decade, ECN has participated in tens or even hundreds of international projects on energy technology and policy research financed by European programmes such as FP6 or FP7. In addition, ECN – either as a project leader or team member – has conducted a large variety of energy and climate policy studies for several DGs of the European Commission.
ECN Policy Studies provides knowledge and strategies that matter for a sustainable energy future. The 65 researchers in the unit have a background in a variety of disciplines such as social science, engineering, economics and environmental sciences, and collaborate in project teams to address energy and climate policy challenges using quantitative tools and qualitative analysis. The unit has established a strong international position and has a leading advisory role in Dutch energy and climate policy.
Role in S3C
In the S3C project, ECN leads the development of a toolkit to be used in selected projects based on identified best practices (WP4) and the analysis. In addition ECN contributes to the inventory of state of the art on end user behaviour (WP1), pilot selection and engagement in its own research network (WP2) analysis and assessment of success factors (WP3) and validating and fine-tuning the toolkit based on field trials in pilot projects (WP5). ECN will also contribute to networking and dissemination (WP6).
Contact Data
ECN - Energy Research Center of the NEtherlands
Radarweg 60
1043NT Am

sterdam
Netherlands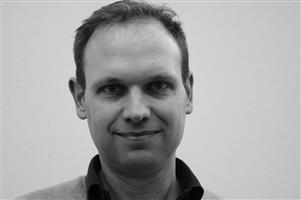 Matthijs Uyterlinde
Download
---
Upcoming events
---
Supporters