EDP Distribuição
"We believe in 'Live intelligent Energy'. Our goal in the S3C project is to gain decisive insight on how to really engage the Consumers, Customers and Citizens to take their place in the center of the energy future."

--- Diogo Ramalho
EDP Distribuição is part of EDP Group and Portugal's incumbent DSO (accounting for 97% of the market with more than 6 million customers). EDP Distribuição coordinates Project inovgrid which entails a large-scale smart grid demonstration project already under way in Évora (Portugal), impacting more than 50.000 consumers.
EDP Group is the largest Portuguese industrial group with strong activity in Portugal, Spain and other European Countries, and also in the USA and Brazil. In Portugal, EDP group operates across the electricity value chain in the generation, distribution and commercialization of electricity and gas. It is the 3rd largest energy operator in Iberia with 8 million electricity and gas customers. In renewables, EDP Group is the 3rd largest wind company with 7 GW of installed capacity and a strong presence in the USA with its subsidiary company Horizon. In 2012, EDP maintains a high performance position on the Dow Jones Sustainability Index, European-and worldwide, thus appearing as one of the most sustainable electrical companies. In 2012, the mean evaluation was of 61 points. EDP achieved its highest score ever, with 87 points, the same scored attained by the electric sector leader and the utilities´ sector leader.
inovgrid project targets different aspects such as: detect and solve grid defaults and to minimize losses; improvements in grid operation and future planning, based on more detailed information about operating conditions; enable and promote a more active role for customers/producers; develop a support platform for new commercial services, based on greater proximity to the customer; involvement of all the relevant stakeholders, including local, national and European authorities, regulators, industrial companies, research institutes and universities, consumers, producers, and the local population, with the objective of global dissemination of the results that will contribute to the shift of paradigm towards Smart Grids.
Role in S3C
EDP represents the group of European DSO's in the consortium. It will participate in the selection of the most interesting interaction schemes already used in smart grid projects as well as in the development of the toolkit on WP4, sharing the experience gathered while implementing its own project: InovCity. EDP will also use the InovCity project site as an active test bed on WP5 to implement, evaluate and perfect the S3C toolkit and work on the dissemination of the project results through their channels in the European energy industry.

Contact Data
EDP Distribuição
Pr Marques de Pombal, 13
1250-162 Lisboa, Portugal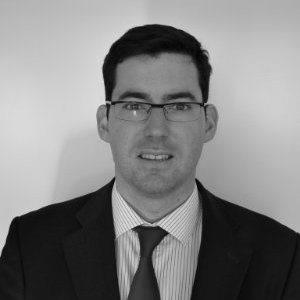 Diogo Ramalho
Download
---
Upcoming events
---
Supporters