Case analyses, success factors and best practices of end user engagement in Smart Energy projects
Synthesis of S3C Deliverable 3.4
In an effort to identify cross-cutting success factors, pitfalls as well as opportunities for a long-term active engagement of end users in Smart Energy projects, S3C has conducted 32 in depth case analyses of European Smart Energy projects.
The findings from the analysis are summarised in the "Case analyses, success factors and best practises of end user engagement in Smart Energy Projects", an excerpt of the most essential findings from the S3C Deliverable 3.4.
Overall, the report addresses nine research questions, which are designed to analyse what works under which conditions to promote active engagement of end users.
To read the full version of D 3.4 click
here
or download
here
.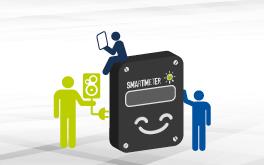 Download
---
Upcoming events
---
Supporters