Second Advisory and Dissemination Board meeting held in Berlin
10.12.2014 - Berlin, Germany: The board members met at the VKU Forum in Berlin to discuss and review the S3C Toolkit for end user engagement.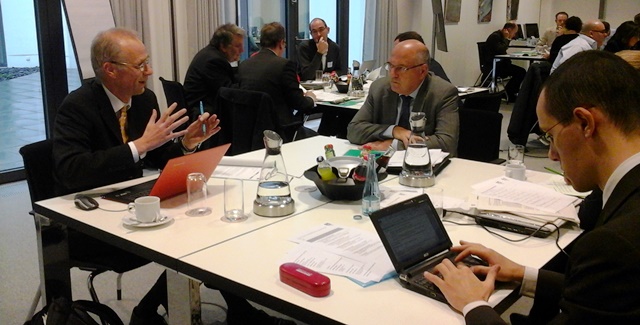 The second Advisory and Dissemination Board (ADB) meeting of the S3C project was successfully held in Berlin on the 10th of December 2014.
The meeting was focused on improving and reviewing the S3C Toolkit containing guidelines and tool for an active engagement of end users of energy. The toolkit was designed for anyone who is involved in, or intends to become involved in, the development of smart grid projects, products or services in which engagement of end users plays an important role. That website hosting the toolkit (
http://www.smartgrid-engagement-toolkit.eu/
) was officially launched in August 2014.
The S3C tools and guidelines are not at their final stage. The S3C team is currently working on improving them with the help and advice of utility partners as well as ongoing Smart Grid trials. At the meeting in Berlin, the members of the S3C Advisory Board were invited to review individual guidelines and tools in small focus groups to offer their feedback and advice on how to improve their content as well as their practicability. The S3C Advisory Board consists of experts from various backgrounds, including research, technolgy, IT and administration. The meeting was opened with two keynote speeches from Tobias Graml (BEN Energy) and Josef Baur (eueco), who were invited to introduce the approaches of their companies as best practice examples for an active engagement of end users of energy.

Overall, the feedback on the S3C Toolkit was very positive. However, we collected valuable suggestions for improvement from the focus groups that will be integrated into the S3C Toolkit. The detailed results from the project's Advisory and Dissemination board meeting will shortly be available in the Deliverable 6.3.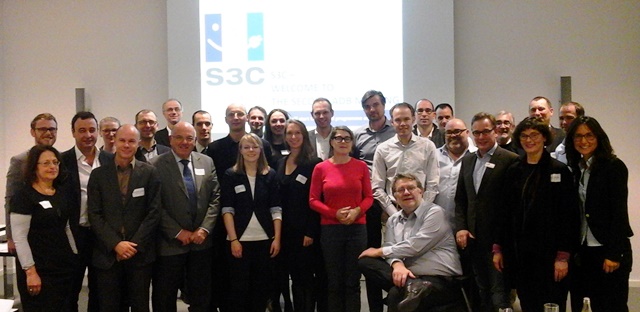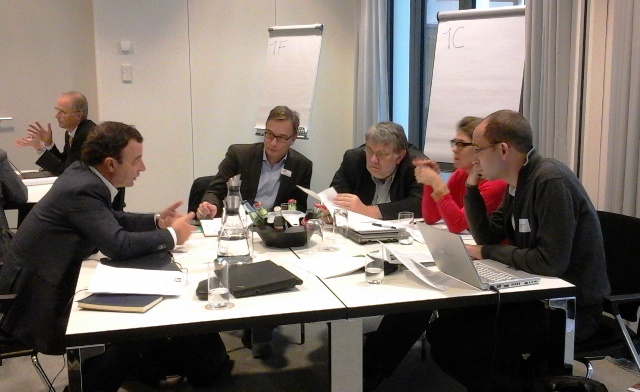 Download the presentations below!
VKU Forum
Invalidenstraße 91
10115 Berlin

Download
---
Upcoming events
---
Supporters