The British Gas Smart Meter Challenge
Four British households put their energy consumption habits to the test
The smart meter challenge tested how using smart meter systems influences the daily lives of four different British families by using different domestic energy saving challenges. It was conducted in autumn 2014 as a joint project of British Gas and The Guardian in the United Kingdom.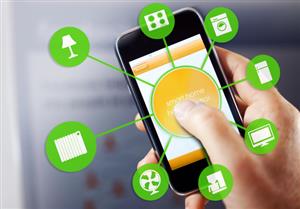 Four different households from different parts of Britain took part in the six-week long challenge. In each home, smart metering devices were installed that track energy consumption. In these six weeks, the families took part in challenges revolving around different fields of energy consumption – such as testing the different energy needed for cooking with or without a lid, switching off all devices that are in standby, or going on a "digital detox" – two hours every weekday and on either Saturday or Sunday without the use of any digital appliances.

The families kept track of their impressions, the successes of facing the challenges and the results on a blog and by using a video diary, which were published on The Guardian's website for others to follow.
The results of the six weeks long challenge were diverse: One family especially noticed how the day of the week influenced their energy consumption – Having family and friends as guests on the weekend led to a higher consumption of energy due to cooking and having on more lights. Another household – through the challenge was able to realize how much more energy some appliances – such as the microwave – actually needed.
Overall, the awareness about their energy consumption increased immensely. Using the energy metering systems allowed the families to receive direct feedback about how their behavior and habits influence their energy consumption – and what this means in numbers on the energy bill.

At the end of the challenge, the households set up several energy saving pledges – habits and ideas they will try to continue after the official challenge is over. Several of the families continue their blogging and report about their progress with the smart metering systems and their new understanding of how habits and behavior influence their energy consumption even now, four months after the official challenges has ended.
Alexander Kirch/Shutterstock

Download
---
Upcoming events
---
Supporters